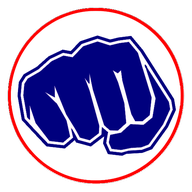 Boxing learning at home and boxing training. Boxing self-tutorial and timer.
Application for boxing training and boxing learning at home. Virtual boxing trainer for those who want to learn boxing at home.

The application has two modes. The first is an interactive book on boxing with explanatory videos, a self-tutorial. The second is boxing training with a timer and exercise visualization.

Boxing self-tutorial

Theoretical part. In the boxing book you can get acquainted with the boxing warm-up, a set of exercises in front of a mirror, punches and defense techniques, characteristics of tactical actions, a set of exercises in pairs, exercises for developing a sense of distance and paws exercises.

Boxing training

Practical part. In this mode, you can train boxing at home, on your own or in pairs. It is also possible to adjust the duration of the boxing training and choose the exercises you need from the categories: warm-up at the mirror, warm-up on the go, boxing school in front of the mirror, warm-up in pairs, exercises in pairs to develop the distance, tasks in pairs, paws exercises.

Do you want to learn boxing at home?

Practice and get feedback from the coach.
Study the book with explanatory videos. Train alone or in pairs.

To get feedback, start practicing according to the proposed scheme, then record a video up to 1 minute and send it to me. I will carefully explore it, focus your attention on your strengths and give advice on what it is desirable to work on more carefully. I will also give a link to a video with exercises that will help you with this. If no such video exists, I will record it especially for you.

I'm waiting for your videos!